Americana Community Music Association, Inc.

ACMA is a 501(c)(3) charitable organization, which means most or all of your membership fee is tax-deductible. 

We currently offer the following levels of membership:

1) Single          =   $30 per year

2) Family          =   $50 per year (must live at the same address)

3) Student        =   $15 per year (under 25)

4) Supporting   =   $250 per year

5) Sponsoring  = $1000 per year

For more details and information on how to join us, please see the membership page!

We are still interested in someday finding our own space in a central Ft. Myers location, where we can expand our programs. 

If you know someone who would just love to donate the space - tax deductible - we would just love to name the Listening Room after them! 

Contact ACMAMusicInfo@gmail.com with any leads!

DRUM ROLL

The winner of the ART GUITAR RAFFLE 2016 is:

NICK BERNARDI 

(pictured on right)

Guitar Hand-painted by

 Andy Getch

(pictured on left)

2015 Supporting Members:

Ken Crosby

Mike McMillan

Bob & Shelley Sue Williams

2015 Sponsoring Members:

Tom & Marilyn Byerly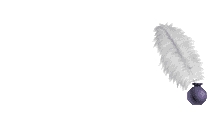 CDs can be ordered online for a donation of $15.00.

 A portion of the proceeds from each sale will go to the supporting charities listed above.